St Endellion and St Kew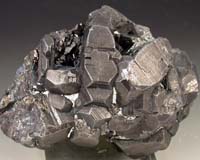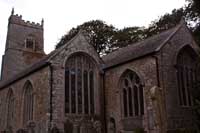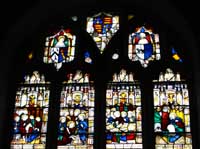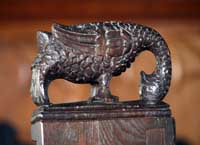 Sir John Betjeman wrote: "St Endellion! St Endellion! The Name is like a ring of bells...".
St Endellion lies on the B3267 just past the turning to Port Isaac. There is a music festival in St Endellion every Easter and summer and the church is a popular venue for classical music concerts.
St Endellion is also the place where the space-age looking mineral Endellionite (Bournonite) and also Bastowite were discovered.
St Kew is a tiny village which you can reach by winding lanes from either St Endellion or Pendoggett.
St Kew is mentioned earlier in history than any other place in Cornwall since it appears in the 6th century work: "The Life of St Samson". The parish is named after the sister of the Welsh saint who founded a monastery in or near the village.
The 15th century church of St James the Great in St Kew is built on the site of a chapel belonging to a 6th Century Celtic monastery that was destroyed in the Saxon invasion of Cornwall in the 10th Century. Inside the church is a particularly fine roof, and a beautifully restored mediaeval stained glass window depicting the Passion of Christ, amongst other notable stained glass. There is also a stone inscribed with the old Celtic Ogham script (possibly 5th century) with Latin translation, a rare 15th century Lantern cross, and look out for a figure carved on the pulpit, thought to be King Charles hiding in an oak tree. By the entrance to the churchyard is a large specimen of one of Cornwall's iconic Celtic wayside crosses.
St Kew Inn is thought to date back to the 15th century, built by the skilled masons who constructed the Church of St James the Great, next door. The Inn retains many of its original features including a large open fireplace.
Nearby are other churches of the Parish:
The parish name St Minver (Sen Menvre in Cornish) is named after the saint to whom the church is dedicated. Menfre was one of the 24 children of the 5th Century Celtic king Brychan.

Atmospheric St Enodoc - the burial place of Sir John Betjeman and once so overtaken by sands that you could only enter via the roof (now reclaimed and restored).
More info