Jeffrey's Pit Short Walk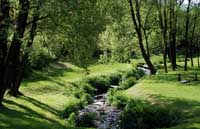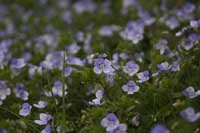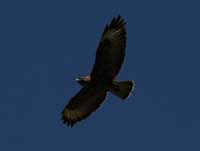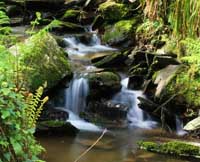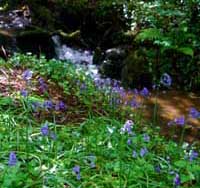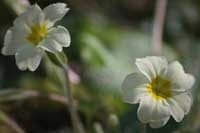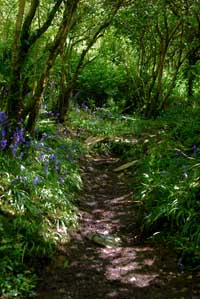 Distance:

0.5 mile

Walk grade:

Easy-Moderate

Start from:

Jeffrey's Pit car park

Recommended footwear:

walking boots or trainers in summer
Highlights
Grassy area with picnic tables, with stream cascading through it
Pretty wooded valley
Wildflowers in Spring including primroses, bluebells, wood sorrel and carpets of speedwell
Wildlife such as buzzards, deer, badgers, stoats, frogs etc
Directions
Start in the parking area off the road to Trebarwith Strand
Walk up the left-hand side of the stream from the parking area, past the picnic bench, to reach the woods.

Jeffrey's Pit, located at the top of the road to Trebarwith Strand, is an old slate quarry and was still working in the early 20th century, closing in 1928. Alf Burrell, who lived in Trewarmett and died in the 1970s, started work there as a boy, making tea using the water from the stream. The cutting sheds were on the opposite side of the road (now a house), and as you walk down the road to the beach, the slate tips are walled up on your right. The slate tips cover the stream, which re-emerges below them to continue its path down the valley.

Follow the path into the woods, which follows the stream up the valley. Continue on the path up a short incline past an old flight of concrete steps to where path climbs in a long incline up a steep bank.

Upstream of Jeffrey's Pit, at the top of Trebarwith Valley, the public footpath runs for a 15-20 minute walk alongside the stream through ancient woodland. Few people go up here, so it's a peaceful spot and a good place to see wildlife. In early spring, you're likely to see frogs breeding in the stream. In April and May, the woodland floor is carpeted in bluebells contrasted by brilliant celandine, primroses and delicate wood sorrel flowers - an indicator that this has been under woodland for a long time.

When you reach the steep bank, climb up carefully as this can be slippery in wet weather. Follow the path from the top of the bank, past a walled quarry pit on your left, until the path crosses through the stream.

Some estimates suggest the UK has up to half of the world's total bluebell population; nowhere else in the world do they grow in such abundance. However, the poor bluebell faces a number of threats including climate change and hybridisation from garden plants. In the past, there has also been large-scale unsustainable removal of bulbs for sale although it is now a criminal offence to remove the bulbs of wild bluebells with a fine up to £5,000 per bulb!

Cross the stream then follow the path up the other bank to a fork in the path.

The left-hand fork carries on along the stream for about 200 metres to a dead end, however there are fantastic wildflowers along here in spring, so you may want to wander up here if it's a nice spring day.
The right-hand fork is the public footpath which climbs out of the woods into fields where there are excellent blackberries in autumn and views over the valley.
For more information see this page about Jeffrey's Pit.
Map of Route

Do more with this walk