St Materiana church to Tintagel Castle Short Walk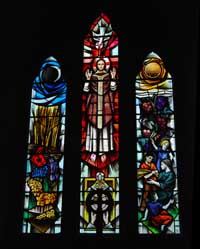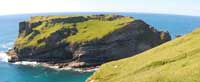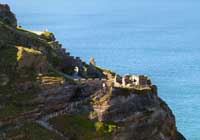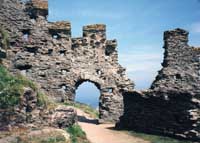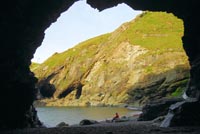 Distance:

1 mile

Walk grade:

Easy-Moderate

Start from:

St Materiana Church

Recommended footwear:

walking shoes or trainers
Highlights
Directions
Park at St Materiana church and take the path that goes past the seaward side of the churchyard

Tintagel Parish church, dedicated to St Materiana, is located on Glebe Cliff at the end of Vicarage Lane.The first church on the site was thought to be in the 6th century, founded as a daughter church of Minster in Boscastle which is even older. The current church was built in the late 11th or early 12th century with the tower added in the late Mediaeval era. The Norman font bowl by the south wall is believed to have been brought from St Julitta's chapel at Tintagel Castle. The church also contains a Roman stone from the 4th century bearing the name of the Emperor Licinius which may be evidence that there was once a Roman camp nearby.

Follow this along the coast until you reach Tintagel Castle.

Tintagel Castle (also known as "King Arthur's Castle") is perched on an island which was joined by a land bridge in the Middle Ages. The ruins of Tintagel Castle that you see today were built in the 13th century by Richard Earl of Cornwall. From coins and pottery fragments found at the site, it is thought that before this, the site might have originally been a Roman settlement, and later, in the early Middle Ages, a Celtic settlement. There is speculation amongst historians that the site was a summer residence for one of the Celtic kings, perhaps leading to the legends of Arthur.

Whilst you are there you may also want to explore Tintagel Haven and Merlin's Cave.

Below the the island upon which Tintagel Castle is perched, there is a small sheltered pebble beach, known locally as Castle Beach although on maps you'll see it marked as Tintagel Haven. Slate from the coastal quarries was brought here by donkey, and loaded onto beached ships which also brought in cargoes such as Welsh coal. Beside the waterfall is the remains of a derrick which was used to winch the cargo to and from the beach. In order to manoeuvre them around the dangerous rocks, ships were "hobbled" (towed by rowing boats then manoeuvred by gangs of men pulling on ropes).

On the left side of the beach is Merlin's Cave, and to the back of the beach is a waterfall where the stream running through the Vale of Avalon meets the sea.
Map of Route

Do more with this walk